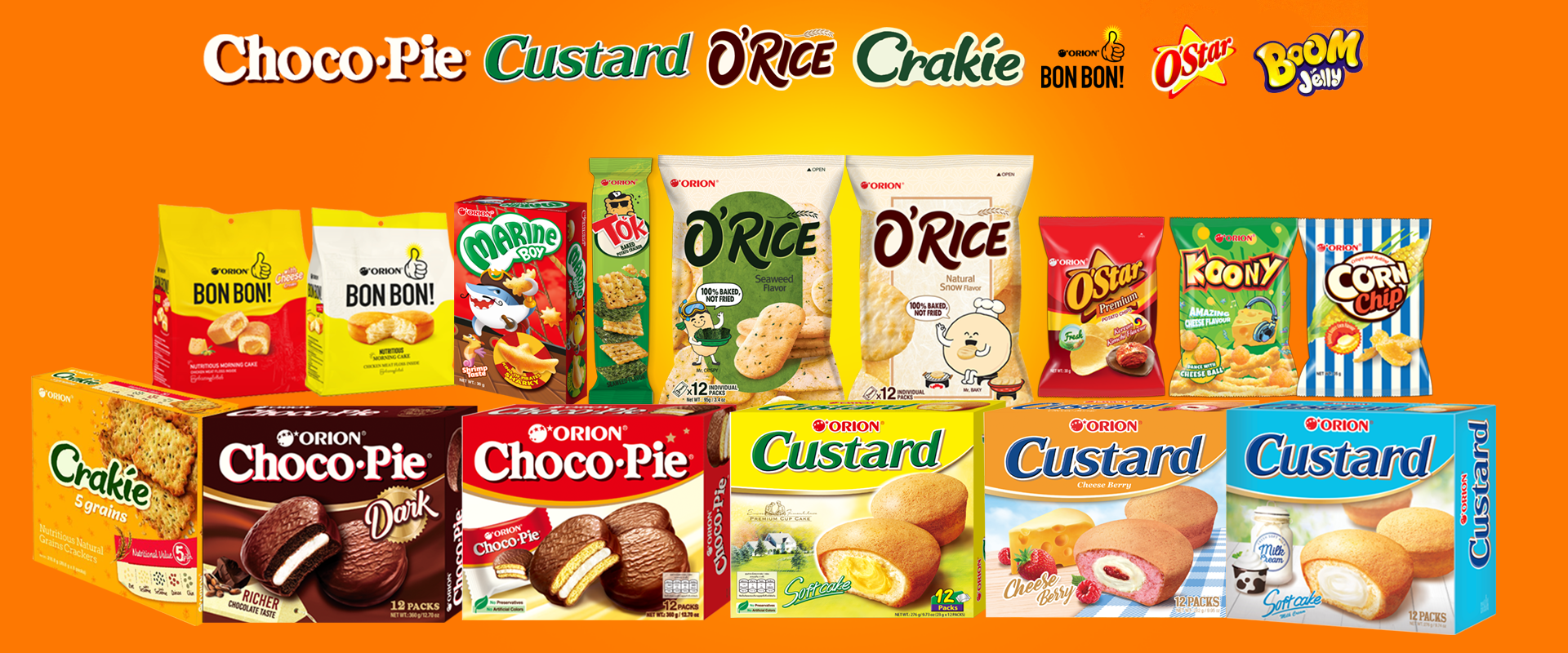 Global Business 
Orion - a global conglomerate, headquartered in Seoul, South Korea, started its operation in 1956. We have been leading the world confectionery industry for 64 years by offering our customers high-quality products. Since its inception, Orion has grown from strength to strength. Available in 8 different categories, we have our presence in over 60 countries across the globe.  
Orion exports its products to over 60 countries. The company widens its brand competitiveness by exploring quality, innovation and product diversification.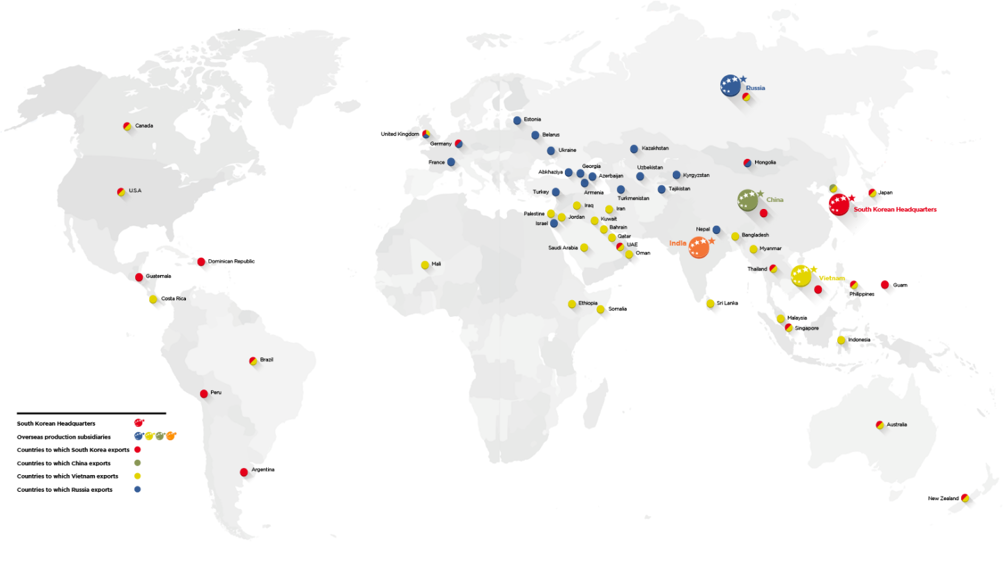 Global Product Range
With constant innovation and technological development, Orion is leading the snacks and confectionery industry by creating new products and brands.